Just a heads up...
I know that Salmon season is from as early as Feb some years thru to Mach arppil May & June even...when the schools spawn behind Rottnest island then return to the Great Australian Bight Esperance, and across the tasman to New Zealand in preparation for the next years spawning run..
So to catch Salmon in Mandurah in October is probably pretty weird - but thats whats happened today!
My young fella went to chase whiting off the beach with his small spin rod & reel just near the cut and arrived to find a salmon school harrassing the whiting he was after!
So he decided to test out one of our new prototype lures with good results landing a couple salmon - one released and one he kept as proof for a few photo's because he reckoned no one would believe him!
The guy who was fishing there for whiting when he arrived also got one on light gear!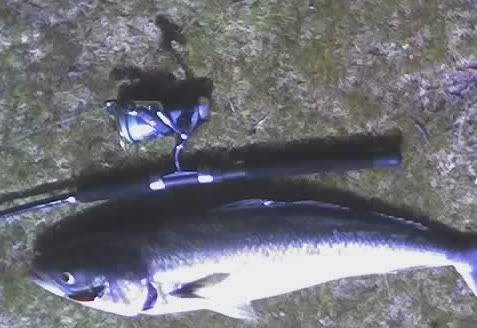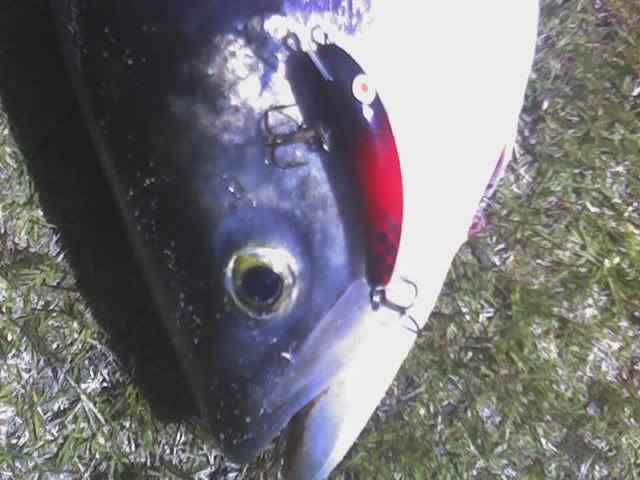 Just shows - you never know what might show up totally unexpectedly sometimes!
Edit - oops - this was meant to post in the saltwater general section - very sorry - any chance you could move it for me pls Bear? Many Thanks cobber!
Cheers!